Pricing a home for sale can be quite a challenge. If you do it right, you may have a fast and successful sale, but if you do it wrong, you will end up with a less than desirable result.
The good news is that determining a price should not be guesswork. There are things to consider that will help you to get the optimal price. A reasonable estimate is often a result of your understanding of the current market and objective research.
The right price should help you sell quicker, attract more buyers, and earn you a good return.
A home selling price is the first thing that potential buyers look at, which is why it is crucial that your price is appealing and reasonable. It is essential to keep in mind that although you set the price, the buyer determines the value.
To avoid overvaluing or undervaluing your home, here are the things you should consider when setting a price for selling a home in Georgia.
Real Estate Market Trends
Market trends are ever fluctuating. This constant fluctuation makes it difficult to know the right time to sell or to know how to set a proper asking price.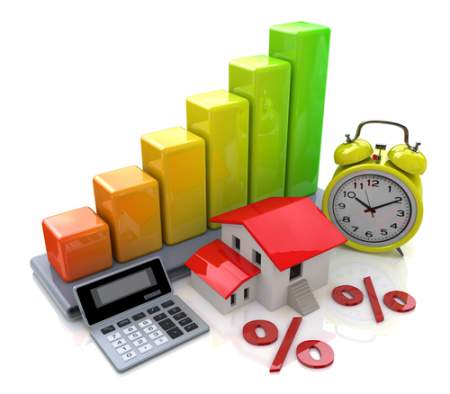 What you will gain in a buyer's market is very different from what you will gain in a seller's market. In a buyer's market, the buyers are few, and the houses on sale are many, so the buyers have a lot of choices.
Sellers who are in a rush to sell and move out might lower their prices to attract buyers amidst the high competition.
A seller's market, on the contrary, means that there are many buyers and few houses for sale. This drives up the prices because there is tough competition among potential buyers.
In a neutral market, there is a proper balance between demand and supply. Is such a market, you need to look out for similar homes in the neighborhood to ensure your pricing is not too high or too low. These real estate market trends will dictate how you value your home at the time of sale.
Neighborhood analysis
From a neighborhood analysis, you will see how long homes similar to yours are taking to sell. Then, look at the selling rate of homes that have offered a price reduction.
Ask your realtor to give you a comprehensive market analysis (CMA). This analysis will show the prices of comparable homes in your neighborhood that have been sold in recent months.
Be keen to realize when the real estate market for your area is cooling down. You might have set a fair price for your home initially but a declining market, which can start overnight, will have you reconsidering.
While doing a neighborhood analysis, take a look at homes similar to yours. Use the information that you have on the value of your home and compare your home's features with those of the competitors.
A home can appear physically different from what it offers on paper, so knowing how your home compares from a buyer's point of view will put you at an advantage.
Basic Home Evaluation
Some basic characteristics that define the value of your home include square footage, the number of bedrooms and bathrooms, and your home's age.
These are factual features that will not change before your sale, and you should use them as the primary price determining items.
Ask for your realtor's feedback on whether the physical condition of your home warrants the asking price that you intend to set.
Instead of a price reduction, you could use the option of offering incentives to the buyer or giving the buyer's agents a bonus, or both.
Professional Appraisal
In most instances, when selling a home in Georgia, hiring a professional appraiser to value your home has proven beneficial.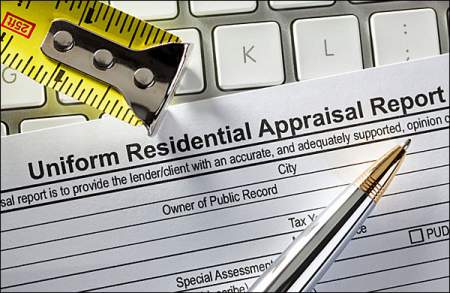 This assessment is different from the one that will be done after you accept an offer, but it will give you a clear picture of things that subtract or add to your home's value.
Based on the negative things that the appraiser will point out, you will decide on whether to renovate to increase the value of your property before setting a price.
Emotional Detachment
You might have fallen in love with some things in your home over the years, or some significant milestones might have happened.
Past events might have made certain spaces or the entire home very special to you. You might, therefore, be led by your emotional attachment to set an unrealistic price.
Remember that a potential buyer will come into your house with a clean slate and the memories that you have created there do not add value to your home when it is in the market.
Detach from these memories and the history you have with that home, and use your agent's eyes to set a reasonable price without feeling hurt.
Related: 6 Steps to Selling a Home in Georgia
A necessary Price Reduction
Sometimes you will realize that you have listed your home too high, even after carrying out all the necessary research. Lucky for you, price cuts are quite normal.
Sometimes, if the market is slow, and your home has been listed for a long time, you might want to reduce the price to appeal to more buyers.
Avoid making many little pricing adjustments now and then, and instead, go for one significant price change if your goal is to sell quickly.
Sometimes a little price adjustment, even to a price that is slightly below what you had hoped, is all you need to achieve this.
In Conclusion
Setting an efficient, competitive price on your home is crucial when listing.
In addition to doing your research, talk to your realtor about the best possible strategies you could employ when pricing your home.
Your agent is a reliable source of information when it comes to real estate topics, so be sure to engage them throughout the process.
Make sure you have all the information that you need before setting a price because it will determine how well and how fast you sell.
Have Questions? Ask The Cecilia Bird Real Estate Team!
The Cecilia Bird Real Estate Team is the best source of information about the local community and real estate topics. Give them a call today at 912-604-1967 to learn more about local areas, discuss selling a house, or tour available homes for sale.
Summary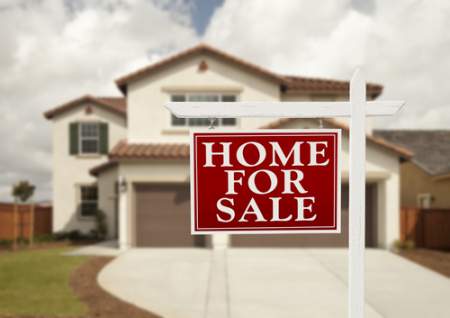 Article Name
Things to Consider When Pricing Your Home in GA
Description
Pricing a home for sale can be quite a challenge. If you do it right, you may have a fast and successful sale, but if you do it wrong, you will end up with a less than desirable result.
Author
Cecilia Bird Real Estate Team
Publisher Name
Cecilia Bird Real Estate Team
Publisher Logo