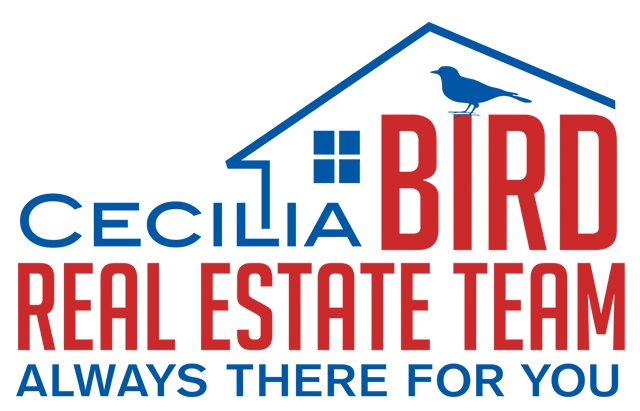 Team Lead – Broker Associate
912-604-1967
Cecilia has lived in Coastal Georgia her entire life. She has watched Richmond Hill and the surrounding communities evolve into the great places that they are today. There is nothing, in her opinion, that compares to raising a family in such a wonderful area. Cecilia earned her real estate license in 2000 and her broker license in 2003, but has always had a love for real estate. She has bought, sold, remodeled, flipped, and managed her own properties over the years. The 20+ years of real estate experience that she's had on a personal and professional level helps her to relate better to her clients. Whether you are in the market to buy a home, sell a home, or rent out your home, she would love to help you with all of your real estate needs. When she's not working you can find Cecilia listening to music, shopping, outside walking her dog Guy, or cooking up a meal for her friends and family.

Team Administrator
912-433-3454
Amanda comes from generations born and raised in Coastal Georgia. She has been in the South Georgia area her entire life, and there is no place she would rather call home. Amanda is married and has four daughters, one grandson, plus several sweet fur babies.
Amanda started working with the Cecilia Bird Team in 2014. She has been in the customer service industry for decades. As our real estate Team Administrator, she has a vital role. Her role is crucial in supporting the daily operation of the team. Amanda is the central point of contact for facilitating communication and information flow for our team, clients, and customers. Her organizational skills, attention to detail, and ability to multitask are essential for the team's success. She provides excellent customer service to our everyone, and they love her!
A high priority for Amanda is to continue learning and growing in the industry and to keep the team's commitment to our clients and customer top of mind. Being a lifelong resident of the area. She has a wealth of knowledge about this wonderful area near and dear to our team members. Having four children (all daughters) that have been through or are in the Richmond Hill School System, she is in tune with why families flock to this city and surrounding areas to raise their children.
Lee Alexandra, a Puerto Rico native, moved to the States in 2008 to serve her country as a military spouse. Lee, her husband, and their two sons know that being in a military family, you will have unique and challenging experiences. They have had many PCS moves, and they know how to handle those challenges. After being stationed at Fort
Stewart, they chose Richmond Hill as their home because it is known for its highly regarded public school system, and they wanted the best for their sons.
Her passion for real estate and home remodeling started when she joined Ferguson Bathroom & Kitchen Showroom. Taking care of clients and customers involves effective communication, active listening, responsiveness, and going the extra mile to meet their needs. By prioritizing their satisfaction and ensuring a positive experience throughout their interactions, Lee establishes a strong foundation for success and growth for our team. Lee has a big heart, and it shows. Lee's words - "To me, it is important that people are taken care of, regardless of the need," that is Lee Alexandra Colón.
Richmond Hill has been home to James since 1994. Growing up in the beautiful coastal community of Richmond Hill, James has a passion for the abundant nature the area provides. If you want to know about fishing, shrimping, boating, or golf, James is the one you want to meet. James graduated from the highly acclaimed Richmond Hill High School and continued his education at Valdosta State University before joining the family business. While working for the family business, James developed a strong foundation in customer service, problem-solving, plus all the other skills one learns from managing and growing a highly successful business. While doing all that is required to run and grow a business, James met his wife, Katie. After his business agenda was completed in Middle Georgia, James, and Katie returned to Richmond Hill and made it their forever home.
As a business partner with experience working in the customer service area, being a long-time resident, having so many community connections through work, and serving his community in various ways, including being part of the Richmond Hill Rotary Club, James decided to follow his passion for the real estate industry.
James is dedicated to helping clients navigate the exciting journey of buying or selling a home. Drawing from a strong foundation in the business world, James leverages his expertise and knowledge of the local market to help clients make informed decisions. Understanding the importance of creating a safe and nurturing environment for a growing family, James goes above and beyond to identify properties that align with the client's unique preferences and requirements. His attention to detail, excellent communication skills, and ability to negotiate to ensure that clients find a home that meets their needs and exceeds their expectations.
If you are looking for a dedicated, knowledgeable, and hometown-driven real estate agent to guide you through your property journey, contact James today. He is excited to help you achieve your real estate goals and welcomes the opportunity to help you with your real estate needs.