Selling a house takes a considerable amount of planning, an understanding of real estate procedures, a lot of paperwork, and usually quite a bit of patience.
Whatever reasons you have for wanting to sell, it's important to understand the process. You can hire an agent to help you with the sale, or you can list your property as For Sale By Owner (FSBO).
Before you start the selling process, you'll want to consider your main reasons for selling and what you hope to achieve from the sale of your home to help you set a reasonable time frame. Here are the steps you will follow during the selling process.
Set a Price
The first step to selling a home in Georgia is determining the best possible selling price. Setting a fair price from the beginning will generate more interest from buyers and other real estate agents representing buyers.
The factors you should consider when setting the price include your home's current condition, prices of comparable homes in the neighborhood, and the market status of your neighborhood.
Sometimes it is hard to avoid being biased when setting a selling price, so the input of a realtor can be extremely valuable at this stage.
The agent you are working with will know the prices of comparable homes in the neighborhood and can provide other valuable information about selling a home in Georgia.
You can have an appraisal done if you are unsure and you want an objective opinion, but do so to set a reasonable price. You'll want to keep it within the current market price range if you intend to actually sell the property.
Related: Things to Consider When Pricing Your Home in GA
Prepare the Home for Selling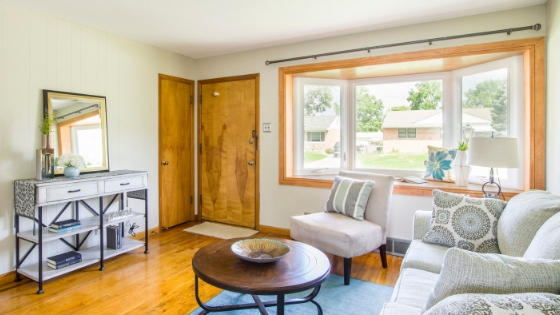 The physical condition of a home creates a sticking first impression to a potential buyer. The state of the home will likely affect how much the buyer will offer.
Most people may not keep their homes in perfect condition, and they tend to overlook sticking doors and windows, broken lights, boxes in the garage, etc.
Before selling, you will want to ensure your house is in top-notch condition, which means repairing a few broken items and moving anything that is not crucial to everyday life.
A de-cluttered home will highly appeal to potential buyers. After taking out all the unnecessary items, hire a home inspector to assess anything that might reduce your home's value.
This includes things such as gas, plumbing, electrical, and structural (walls, ceilings, windows, foundation, etc.). After the inspection is complete, the home inspector will give you a report of any issues that they find, and its important that you fix most of them at this point, especially the major ones.
After doing the repairs, now it's time to make the home more attractive to potential buyers. Clean and polish all surfaces and repaint dingy looking walls.
Also, clear out closets and make sure the house is well lit. Some things you might want to do on the outside include trimming, placing fresh flowers and plants at the doorway, power washing the deck and the driveway, and repainting the front door.
Move on to hire a professional photographer to take appealing photographs that will be convincing to potential buyers.
Listing
Now that the house is ready to sell, you need to get the word out there.
The First Multiple Listing Service (FMLS) and Georgia Multiple Listing Service (GAMLS or Georgia MLS) are the two commonly used listing services when selling a home in Georgia.
Your agent will collect specific information about the home and will use this information to list it on FMLS or Georgia MLS, or both.
These services make that information available to all other agents. If you opt for the sale by owner option, you may also use those services at a fee.
There are numerous other ways to advertise, such as social media ads, open houses, word of mouth, yard signs, etc. Another reason to consider the professional services of a real estate agent.
Receive an Offer and Negotiate
Now that you've attracted buyers, next is to begin receiving offers. When a potential buyer submits an offer, the first step is to inquire whether or not that particular buyer has been pre-approved for financing.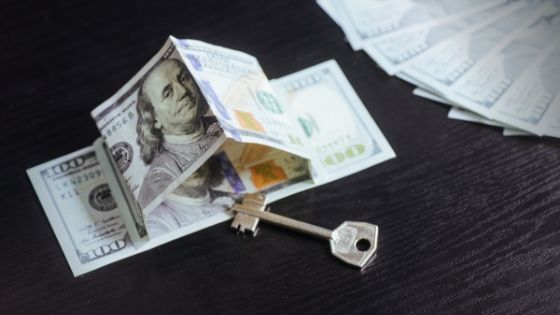 The contract should at least include;
• A legal description of the property
• The offer price
• Financing arrangements
• Down payment
• List of fees and who is responsible for them
• Inspection rights
• Deposit amount
• Settlement date
• Contingencies
• Who will handle the closing
• Method of handing over the title
At this stage, you have the options of accepting the offer as-is, asking for changes, or rejecting it altogether.
Remember, the contract is legally binding once you sign it, and you cannot go back on that decision. Most offers that you will receive will require some negotiation to reach a win-win situation.
Some negotiable items include closing costs, repairs, price, landscaping, fixtures, and the closing date. A detailed contract will be prepared by your agent, once you and the buyer agree on the terms of the transaction.
Prepare to Close
After accepting the offer to sell, and before the actual closing, there are a list of things both parties must do before closing. The property might need to be formally inspected, appraised, surveyed, or repaired.
Your real estate agent will spearhead these processes and deal with service providers and the buyer's agent on your behalf. If these procedures return acceptable results as required by the contract, you will be cleared to close. If not, the contract terms will determine the next action.
You or the buyer may decide to terminate the contract, negotiate, or close the sale. A few days before the closing, make sure you contact whoever is responsible for closing to ensure all documents will be ready for signing on the set date.
Close
During the closing process, when you will transfer ownership to the new homeowner, your agent may be present to ensure everything goes as planned.
You may also choose to close the sale in the presence of an attorney. In some instances, an attorney is mandatory.
After closing the deal, have a checklist of things you need to do to completely turn over the property to the new owner like canceling gas, lawn care, cable, electricity, and other routine services.
If the new homeowner wishes to retain any of those services, change the account names.
In Conclusion
Although selling a home takes a lot of work, it's often inevitable. Keep in mind that your home is valuable, and you should work get the biggest return from it.
Gather all the information about what is required of you beforehand so that paperwork and seller's fees do not catch you unprepared. Hire professional where appropriate to help you ease the process.
Have Questions? Ask The Cecilia Bird Real Estate Team!
The Cecilia Bird Real Estate Team is the best source of information about the local community and real estate topics. Give them a call today at 912-604-1967 to learn more about local areas, discuss selling a house, or tour available homes for sale.
Summary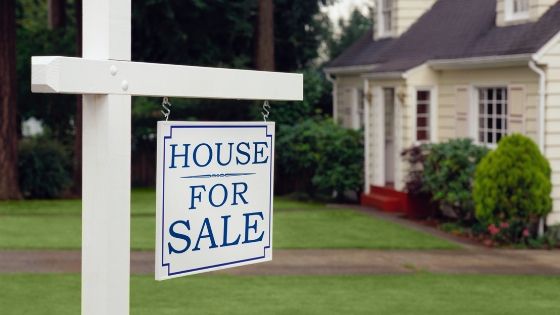 Description
Selling a house takes a considerable amount of planning, an understanding of real estate procedures, a lot of paperwork, and usually quite a bit of patience.
Author
Cecilia Bird Real Estate Team
Publisher Name
Cecilia Bird Real Estate Team
Publisher Logo